Member Referral Campaign
Created a unified visual identity and messaging system for a global and regional program.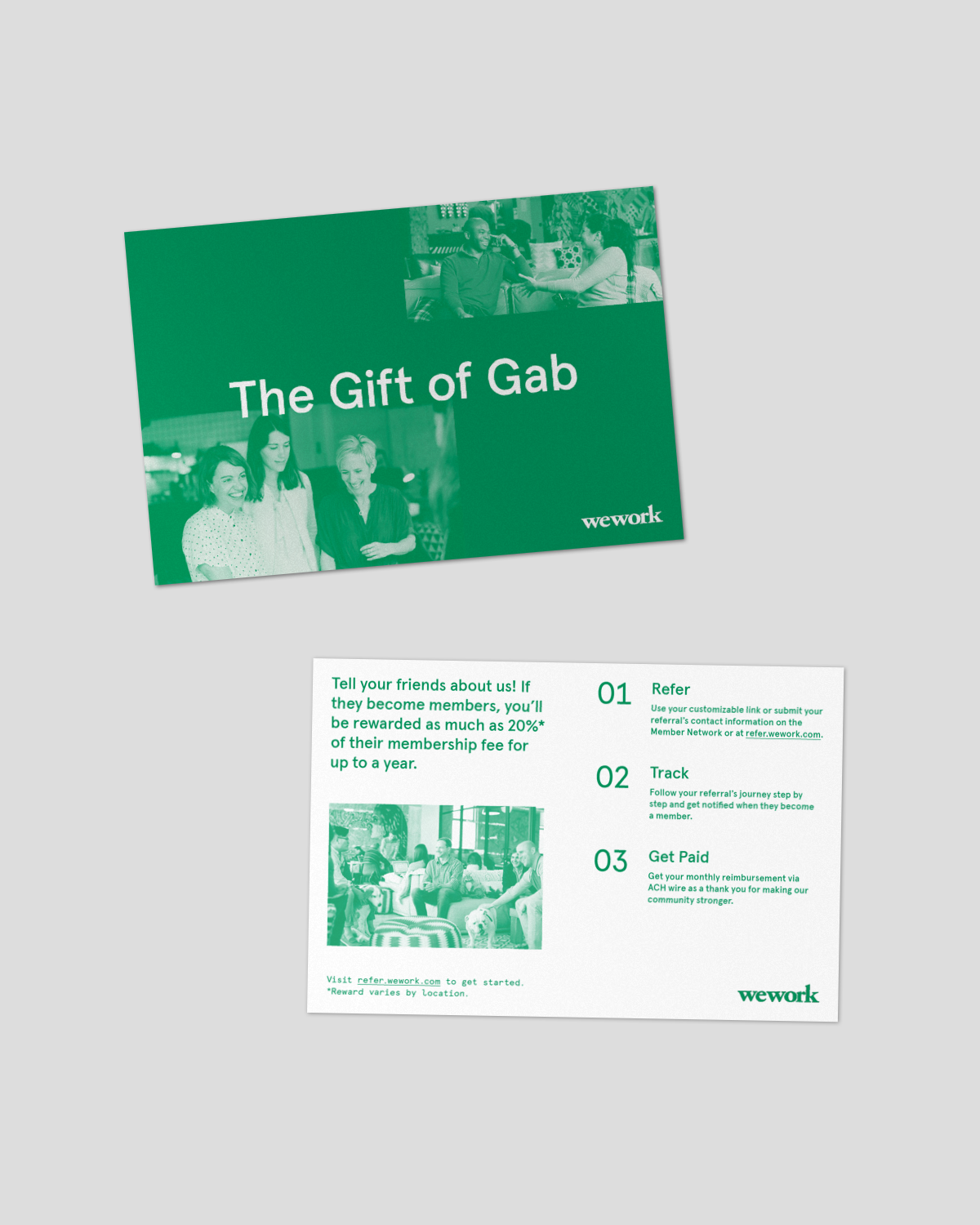 Background

WeWork's Member Referral Campaign was a global program running creative at the regional level, causing a wide range of differences in design and copy across WeWork buildings.
Approach

We wanted to and control the program's creative. By incorporating WeWork's new design system, our team created a set of design and copy guidelines for regional production.
---
Building on
FrameWork
The Member Referral Campaign was one of the first campaigns we created from the new brand style guide, FrameWork.

FrameWork was developed by an outside agency and mostly covered foundations around grids and typography. At the time, we didn't have any set colors or photography rules, so the Member Referral Campaign set out to experiment with the guidelines' boundaries to make a unique visual identity that still felt related to the larger brand.
---
Creative
Guidelines
Layered on top of framework, we decided to mimic the look of currency to highlight the financial reward of the program. We used a single green color and added a gradient map to photos. This would help control the variety and quality of photography at the regional level.

For copy, we decided to supply two different options that could target different audiences based on the building's industries. For example, WeWork buildings with more formal communities might want to use the first copy option, while buildlings with a larger technology or creative community might respond better to the second copy option.

Design
Copy
---
Final Assets
In addition to the creative guidelines for regional production, we also created a set of example assets with working files. Below are the suite of print and digital assets marketing teams could choose to use in their communities.
---